Description
APPLE IMAC 27″ QUAD CORE I7 3.5GHZ 16GB 1TB (OCT,2013) A+ GRADE APPLE BOX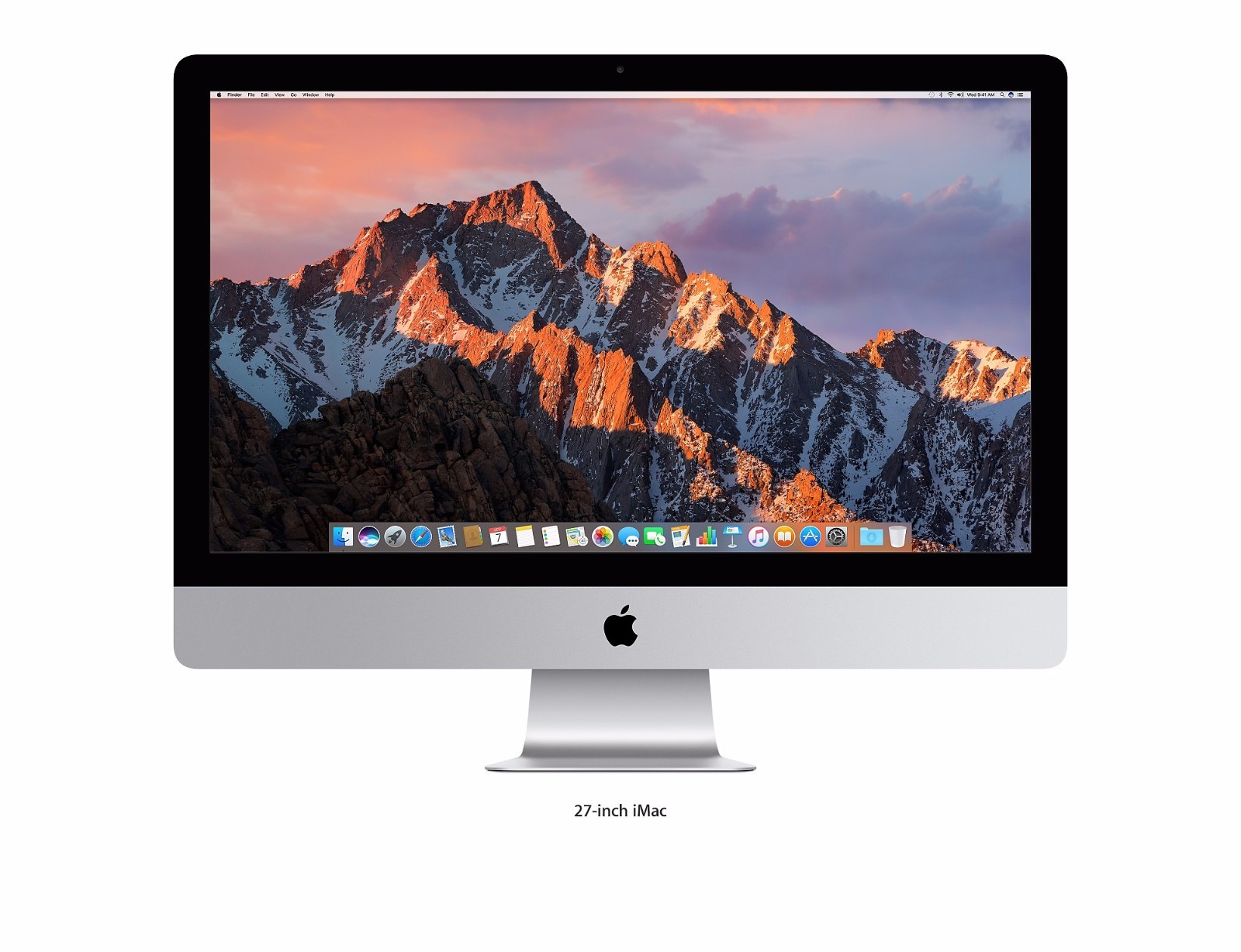 Specific:
Brand: Apple
Type: Desktop
Processor: i7 3.5ghz
Internet Connectivity: Wi-Fi
Product Line: iMac
Colour: Silver
Optical: N/A
Hard Drive:? 1TB
Power Supply: Included
Bundled Accessories: Power Cable, Apple wired keyboard? & Mouse.
The iMac "Core i7" 3.5 27-Inch Aluminum (Late 2013) originally was offered as a "configure-to-order" configuration of the iMac "Core i5" 3.4 27-Inch Aluminum (Late 2013) but was sold as a standard configuration, too. Other than processor (and the corresponding level 3 cache), these two models can be identical.
The iMac "Core i7" 3.5 27-Inch Aluminum (Late 2013/Haswell) features a 22 nm "Haswell" Quad Core 3.5 GHz Intel "Core i7" (4771) processor with four independent processor cores on a single chip, an 8 MB shared level 3 cache, 32 GB installed in pairs (4X 8GB modules), 3TB Fusion Hard Drive for the standard MF125LL/A configuration), and a NVIDIA GeForce GTX 780M graphics processor with 4GB of dedicated GDDR5 memory. It also has a built-in "FaceTime HD" webcam and stereo speakers but lacks an optical drive.
This model has a 27″ 2560×1440 LED-backlit 16:9 widescreen IPS display with the "cover glass fully laminated to the LCD and anti-reflective coating." The rear of the case is aluminum and is thicker in the middle and tapers to a razor thin 5 mm at the edges.
Connectivity includes four USB 3.0 ports, dual Thunderbolt ports, Gigabit Ethernet, 802.11ac Wi-Fi (802.11a/b/g/n compatible), and Bluetooth 4.0.
Compared to its predecessor, this model essentially has the same external enclosure, but it has a much more efficient "Fourth Generation" processor and architecture, as well as faster graphics, faster Wi-Fi, and the option of faster storage.